Human Resource Training Initiatives
We conduct training projects designed to train medical professionals in the medical care of radiation exposure victims in Chernobyl, Semipalatinsk, and other areas afflicted by nuclear radiation around the world.
Trainee Programs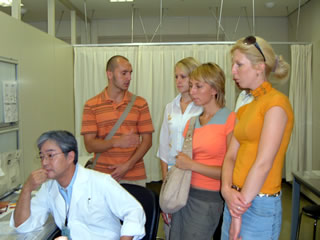 We conduct original training programs to provide instruction, technical assistance, and medical information to medical professionals involved in the treatment of radiation exposure victims in Belarus, Russia, Ukraine, Kazakhstan, South Korea, and other nations.
We as a liaison for trainees accepted by the Ministry of Foreign Affairs, MEXT, the Radiation Effects Research Foundation, JICA, the Japanese Red cross Society, and other NGOs, providing coordination and support.
---
Delegation of Specialists
We delegate doctors and specialists from Nagasaki to follow up on human resources who underwent local instruction and training.
We also host lectures and seminars at medical universities.
---
Publication of Medical Textbooks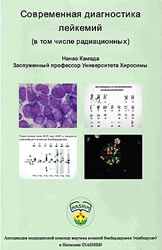 We publish and donate Russian-language textbooks with such titles as The Fundamentals of Hypothyroidism and Thyroid Ultrasound Diagnostic Image Analysis as teaching materials for medical professionals in countries around Chernobyl.
---